The German and Italian woodworking machinery industry saw a strong performance in 2021 resulting in record high demand from all customers segments. From a German perspective, the main drivers have been a brisk construction activity and the increasing importance of wood in structural applications, as well as the high consumer spending on house and home. In some sub-segments, such as the kitchen furniture industry, massive investments have been made.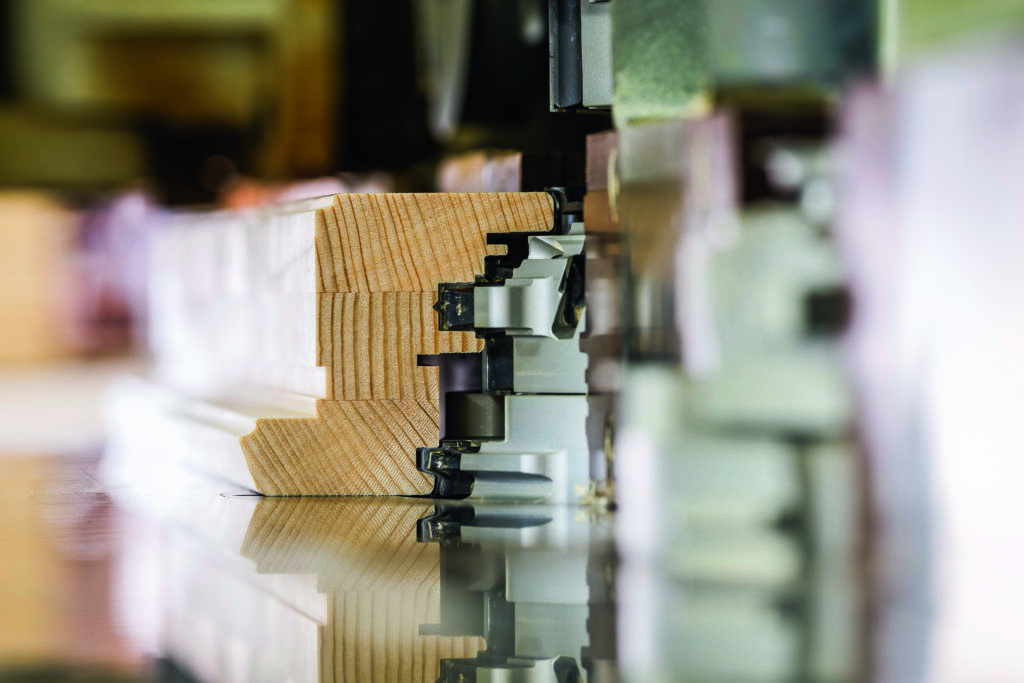 On the Italian side, in the first half of 2021, orders for machines and tools grew by 100,3% compared to the same semester of 2020. Exports also showed a relevant boost in particular from the most consolidated market like USA, China and Europe.
On a general level, this positive performance of both markets is not a simple "rebound" after the sharp decline in 2020, but it represents an important structural growth, also supported by the governments Corona incentives and the related support measures for the industry sector. It is above all new products that are currently driving the economy. These include, for example, wood-fibre insulation boards and production lines for mass timber solutions.
According to IHS Markit, the Eurozone Manufacturing PMI® (Purchasing Managers' Index®)1 fell to 58.0 in December 2021, from 58.4 points in November. Sector data revealed that consumer goods makers drove the slower improvement in manufacturing conditions, with intermediate and capital goods producers registering marginally quicker upturns. Survey data split by country showed Italy leading broad euro area manufacturing growth. At the other end of the scale, France's goods-producing sector remained the weakest-growing of the eight monitored eurozone nations2.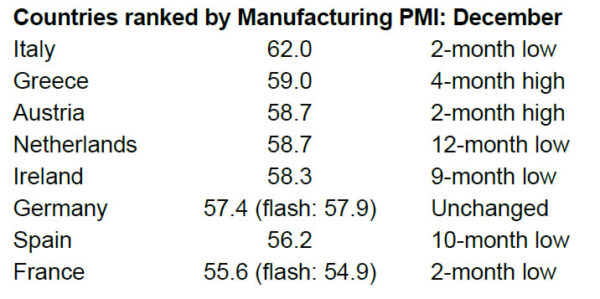 The expectations for 2022 are for a sustained growth in the first half of the year, followed by a more stable pace into the third and fourth quarter of 2022. The demand will remain high but the trend of the industry will be influenced by the increasing prices of energy and the raw material costs, which will also remain high, triggering a severe impact on the effects of the inflation rates and on the delivery time of the machineries. The overall trend will remain positive throughout the year thanks to the rapid recovery and the positive resilience of the woodworking sector but it is difficult to rule out COVID-19-driven supply chain disruptions, and therefore no further spikes in inflation.
---
1 The Purchasing Managers' Index® is produced by IHS Markit and is based on original survey data collected from a representative panel of around 3,000 manufacturing firms. It's an index of the prevailing direction of economic trends in the manufacturing and service sectors. www.ihsmarkit.com